Atopic dermatitis: from the lab to the patient
Scientific program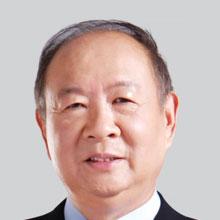 Dr. ZHU is Tenure professor of Péking University First Hospital (PUFH) and Honorary president of Chinese Dermatologist Association (CDA). Professor ZHU is member of National Pharmacopoeia committee, international honorary member of American Dermatological Association and international honorary member of Germany Dermatological Association as well. Professor ZHU graduated from Peking University School of Medicine in 1965 and then worked in PUFH until now. He went to New York University of Medicine as an academic visitor in 1980-1982 and 1988-1989. Professor ZHU has more than 50 years clinical experience in dermatology. He specialized in bullous dermatosis and chronic pruritic inflammatory skin disorder. He published 450 papers, including 100 in foreign medical journals and 15 books as author or chief editor of China Atlas of Dermatology and Venereology (2006, 2nd edition), Current therapy on Dermatology and Venereology (2017, 4th edition), Histopathologic Diagnosis of Skin Diseases (2016, 3rd edition), as chief editor, Dermatology section of Chinese National Formulary (2017 2nd edition), Encyclopedia of China (1993, 2009, 2017 editions), Notes on clinical medication, People's Republic of China Pharmacopoeia (2005, 2010, 2017 editions)
Regulatory mechanism of filaggrin expression related to atopic dermatitis; Implication of aryl hydrocarbon receptor – OVO-like 1 pathway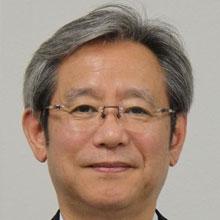 Masutaka Furue was graduated from School of Medicine, University of Tokyo as M.D. in 1980, and received Ph.D. from University of Tokyo in 1986. He worked under Dr. Stephen I. Katz as a research fellow in Dermatology Branch, National Institutes of Health, Bethesda, U.S.A. from 1986 – 1988. He was an Associate Professor, Yamanashi Medical University from 1992 -1995, and moved to University of Tokyo as an Associate Professor in 1995. He has been a Chairman and Professor of Department of Dermatology, Kyushu University since 1997. He had been served as Vice Director of Kyushu University Hospital and Vice Dean of Faculty of Medical Sciences, Kyushu University. His interests are in the areas of atopic dermatitis, cutaneous neoplasms, dioxins/pollutants and antioxidants. From 2001, he has been a chief of Yusho (dioxin intoxication) study in Japan. He was the Presidents of many scientific meetings including the 10th International Symposium on Dendritic Cells in Fundamental and Clinical Immunology, 2008; the 108th annual meeting of the Japanese Dermatological Association, 2009; First Eastern Asia Dermatology Congress, 2010; and the 13th annual meeting of the Japanese Pressure Ulcer Society, 2011.
Nikolay Potekaev (RUSSIA)
Atopic dermatitis. Something to add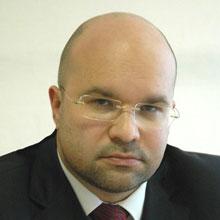 Director of the Moscow Scientific and Practical Center of Dermatovenereology and Cosmetology, Chief specialist dermato-venereologist and cosmetologist of the Moscow Health Department. Head of the Department of Skin Diseases and Cosmetology, Pirogov Russian National Research Medical University; President of the National Alliance of Dermatologists and Cosmetologists of Russia; Past-President of the Euro-Asian Association of Dermato-venerologists (EAAD); Member of the European Academy of Dermato-venereology (EADV); Chairman of the Russian branch of the European Committee for the Day of Melanoma (EMD); Corresponding member of the German Society of Dermato-venereology (DDG). Member of the Expert Commission on Grants of the Council on Prizes of the President of the Russian Federation; Member of the Expert Council for the Therapeutic Sciences of the Higher Attestation Commission; Editor-in-chief of the Russian Journal of Clinical Dermatology and Venereology.
Philippe Lebaron (FRANCE)
Avène: linking aquatic bacteria, skin microbiome and new approaches for the treatment of atopic dermatitis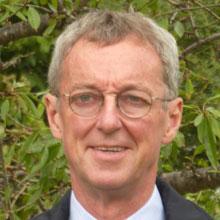 Philippe Lebaron: PhD, Full Professor at the University Pierre et Maris Curie – Sorbonne Universités since 1989. He has been the founding director of the microbiology laboratory within the Marine Research Institute in Banyuls-sur-mer, France, and the main investigator of many research projects funded by the European commission. All along his career, he has been working in close collaboration with private companies. In 2000 he was awarded for his Research and Creative Activity by the Wintrebert price. In 2013 he was distinguished by the French Ministry for Education and Research and received the Academic Palms. From 2005 to 2015 he has been the director of the marine research institute in Banyuls-sur-mer and has contributed to an important extension of the research center. In 2016, he spent a sabbatical year in Woods Hole and Boston (USA) to investigate the skin microbiome of whales, human and mouse. From 2008 to 2013 he directed the Chair of Biology at the Oceanographic Institute of Paris. Since 2015, Prof. Philippe Lebaron is heading the national committee in charge of the development of joint research groups linking academic laboratories with private companies. So far, Philippe Lebaron published over 200 papers present in the Science Citation Index, a few book chapters and he is co-editor of the book « Environmental Microbiology : Fundamentals and Applications » published by Springer Netherlands, 2015 (882 pages).
Victor Georgescu (FRANCE)
Sterile cosmetics – invisible aspects of a technological adventure
The Foundation for Atopic Dermatitis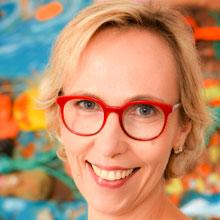 Sophie Méry is a graduate of Montpellier University of Pharmacy. She joined Pierre Fabre Medicament in 1996 as Clinical Research Assistant. In 2001, she joined Laboratoires Fournier (Dijon- France) as the Phase I Studies coordinator. In 2003, she returned to Pierre Fabre as the Project Leader for Clinical Studies and Medical Information at the Medical Department for the AVENE brand. From 2011, she held the position of Pierre Fabre DermoCosmétique International Regulatory Affairs Manager. She was appointed Director of the Foundation for Atopic Dermatitis on September 18, 2017. This Foundation is a company Foundation dedicated to Patient Therapeutic Education in Atopic Dermatitis. The Foundation is now collaborating with international key opinion leaders on atopic dermatitis worldwide, and proposes support for the creation of new atopy schools to help patients coping with the burden of the disease and to improve observance to their treatment.
Chinese criteria for adult/adolescent atopic dermatitis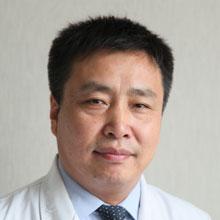 Dr. ZHANG Jianzhong is professor and chairman, Department of Dermatology, Peking University People`s Hospital. He graduated from Peking University School of Medicine in 1986. He was trained in Fukushima Medical University Japan from 1992 through 1994. He worked in Department of Dermatology, Peking University First Hospital from 1986 through 1996. Then he worked in Department of Dermatology, Peking University People`s Hospital until present. Professor ZHANG is former president of the Chinese Society of Dermatology and vice president of Chinese Dermatologist Association. He is also a council member of Asian Dermatological Association. He is president of the Beijing Municipal Society of Dermatology. He was awarded "ILDS Certificate of Appreciation 2013". Professor ZHANG is interested in atopic dermatitis, psoriasis, alopecia and cutaneous GVHD. He is involved in board of editors of more than 10 journals. He has published over 400 peer-reviewed articles and is the editor or contributor of over 40 books.
Atopic dermatitis prevention and infant skin care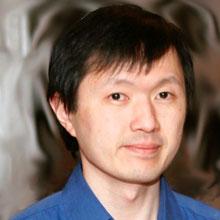 Associate Professor John Su MBBS, MEpi (Melb) MA (Syd) MSt (Cambridge) MBA (Durham) FRACP FACD John Su is a dermatologist and paediatrician in Melbourne. Following completion of his fellowships, he undertook post-fellowship paediatric dermatology training at the Children's Memorial hospital in Chicago. On return to Melbourne, he was appointed head of dermatology at Eastern Health, Box Hill, with appointments also at the Royal Children's Hospital Melbourne, Austin, Monash, Peninsula and Western Health. He also holds appointments as adjunct clinical associate professor at Monash University, Eastern Health, senior clinical fellow in paediatrics at the University of Melbourne and honorary fellow at the Murdoch Children's Research Institute. A councillor of the International Eczema Council, he is an active member of the Australian, American and European Societies of Paediatric Dermatology. His research interests include atopic dermatitis, psoriasis, genetic skin disease, haemangiomas, birthmarks and children's quality of life.
Effect of Hydrotherapy and Emollients for Atopic Dermatitis: Experience of 14 Chinese Atopic Dermatitis Children in Avène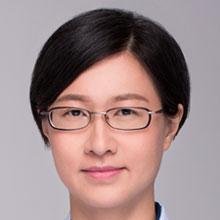 Dr. DOU is Associate Professor of Dermatology of Peking University Shenzhen Hospital. She is member of China Dermatologist Association, member of Chinese Society of Allergy and member of China International Exchange and Promotive Association for Medical and Health Care as well. Dr. DOU graduated from Medical Center of Peking University with Bachelor degree in 2000 and got MD in Peking University First Hospital from 2000 to 2005. She went to Depart. of Dermatology and Allergy of Bonn University as visiting scholar in 2016. Dr. DOU's major research interests include immunological mechanisms in atopic dermatitis & contact dermatitis, skin barrier recovery in inflammatory skin diseases and Ultraviolet therapy mechanisms in inflammatory skin diseases, etc.
Yuan Liang on behalf of Lin Ma (CHINA)
Therapeutic Patient Education in Children with Moderate to Severe Atopic Dermatitis: A Multicenter Randomized Controlled Trial in China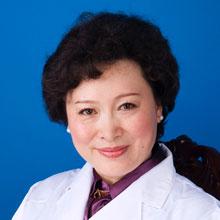 Dr. MA Lin is Professor and Director of Department of Dermatology of Beijing Children's Hospital of Capital Medical University. Professor MA Lin is member of International Society of Pediatric Dermatology (ISPD), member of International Society of Dermatology (ISD) and Chairman of Specialized Committee of Pediatric Dermatology of Chinese Dermatologist Association. Professor MA Lin graduated from Capital Medical University with Bachelor degree in 1986 and got Master degree in 1999, MD & PHD in 2006. She had a hospital management training in Queensland University of Technology from 2003 to 2004. Professor MA Lin has devoted herself in pediatric dermatology for more than 30 years, especially majored in the common disease of children's skin, cutaneous hemangioma & vascular malformations, difficult and critical disease. She shows her unique ingenuity on the overall professional development of this field. She has over a hundred publications including 15 SCIs. She is the chief editor of the first and second edition of "Color atlas of pediatric dermatology" in China, and the first Chinese pediatric dermatological specialist training textbook "Pediatric dermatology", and participated in the writing of more than 30 books. In recent 10 years, she received lots of funds as the project leader, including one National Natural Science Foundation of China, three Beijing Municipal Natural Science Foundations, one Beijing Foundation for the Talents, two Capital Health Research and Development of Specialty, and so on.
Therapeutic education in atopic dermatitis – the Avene Thermal Center experience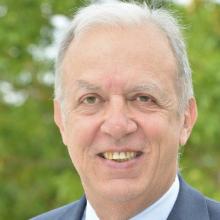 Dr. Didier Guerrero graduated from Montpellier University after training in dermatology, immunology, allergology and parasitology. He also received a speciality training in adult psychiatry. From 1982 to 2015, he owned a private dermatology practice established in the south of France. In 1987, Dr. Guerrero became scientific consultant for Laboratoires Pierre Fabre. He was one of the first persons to work on developing the Avène hydrotherapy center along with the Avène brand. For the last 20 years, along with its contribution to the development of dermo-cosmetic products, Dr. Guerrero has been helping in the development and implementation of clinical studies and pharmaco-clinical studies on the Avène Thermal Spring Water. As an expert dermatologist, he participated in major international congresses such as AAD, EADV, RADLA, and the World Congress of Dermatology. Dr. Guerrero participated also in national congresses in European countries but also in Russia, Japan, China, Taiwan, Indonesia, Singapore, Malaysia, Vietnam, Cambodia, Mexico, USA, Canada, Brazil, Middle East, North Africa… He worked on the interest of using the Avène Thermal Spring Water for treating skin pathologies and the leading role of the dermo-cosmetic products in the treatment of dermatoses. Dr. Guerrero is the author and co-author of various publications about the use of Avène Thermal Spring Water, the evaluation of dermo-cosmetic actives in acne, atopy, aging, sensitive skin, and on therapeutic patient education. He also participated in reference publications on healing, cosmetic active ingredients, and an essay on psychosomatic medicine.