The jungle on the skin : cutaneous microbiome
Scientific program
Philippe Lebaron (FRANCE)
Microbes are everywhere : from the environment to living organisms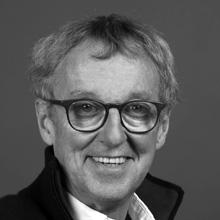 Philippe Lebaron : PhD, Full Professor Sorbonne University in Paris since 1989. He has been the founding director of the microbial ecology laboratory within the Marine Research Institute in Banyuls-sur-mer, France, and the main investigator of many research projects funded by the European commission. All along his career, he has been working in close collaboration with private companies. In 2000 he was awarded for his Research and Creative Activity by the Wintrebert price. In 2013 he was distinguished by the French Ministry for Education and Research and received the Academic Palms. From 2005 to 2015 he has been the director of the marine research institute in Banyuls-sur-mer and has contributed to an important development of the research center. In 2016, he spent a sabbatical year in Woods Hole and Boston (USA) to study the skin microbiome of whales and human mouse. From 2008 to 2013 he directed the Chair of Biology at the Oceanographic Institute of Paris. Since 2015, Prof. Philippe Lebaron is heading the national committee in charge of the development of joint research teams linking academic laboratories with private companies. So far, Philippe Lebaron published over 200 papers present in the Science Citation Index, a few book chapters and he is co-editor of the book « Environmental Microbiology : Fundamentals and Applications » published by Springer Netherlands, 2015 (882 pages). Since November 2018 he is the Vice-President of Sorbonne University in charge of economic partnerships.
The Avène Thermal Spring Water original microbiota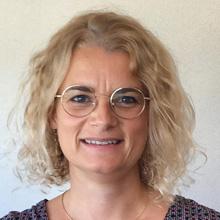 Katia Ravard Helffer is "Prospective Project Manager" and "Head of Scientific Communication" at Pierre Fabre Dermo-Cosmetics, subsidiary of Pierre Fabre Group, a French company with 60 years of pharmaceutical expertise and inventor of dermo-cosmetics. Katia manages innovative projects for dermo-cosmetic products for the brands EAU THERMALE AVENE, DUCRAY, A-DERMA, GALENIC, KLORANE, ELANCYL. She obtained her Master's Degree in Biological Engineering (Meng) from the UTC Engineering School (University of Technology of Compiègne), France, in 1999 and a master's degree in clinical pharmacology at Paul Sabatier University, France, in 2013. Her areas of expertise include biotechnologies, microbiology, skin and hair care. She worked as a researcher in biology for 4 years at Evologic, a French biotech company specialized in directed evolution of microbial populations and then at Pierre Fabre Research Institute from 2005 to 2013, in collaboration with Pr. Lebaron's team for studying the power of microorganisms of Avene Thermal Spring Water. In 2013, Katia joined Pierre Fabre Dermo-Cosmetics subsidiary to manage clinical studies. Since 2016, she leads prospective projects, not only for the knowledge in biology of the Avene Thermal Spring Water, but also for other innovation's opportunities in the field of scientific and technical dermo-cosmetic projects. Since 2019, she is also responsible for the scientific communication with a special interest in microbiome. Katia Ravard Helffer currently lives in Toulouse, France.
Chris Callewaert (BELGIUM)
The evolution of the skin microbiome with urbanization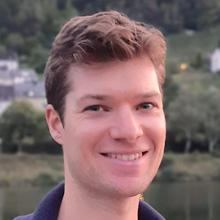 Dr. Chris Callewaert holds two masters and a PhD from Ghent University, Belgium. Now he is a postdoctoral research fellow of the Research Foundation - Flanders (FWO) at Ghent University, Belgium and postdoctoral research associate in the Rob Knight lab at University of California, San Diego, USA. He studies the skin microbiome and metabolome in health and disease, from Indigenous to Western skin. He is specialized in body odor in relation to the microbiome. He is the first one to try to solve body odor by replacing bacteria of smelly people with those of non-smelly people. He has conducted several clinical trials in this field of dermatology and has developed novel solutions to treat underarm malodor. His research led to multiple peer-reviewed publications and was presented at several international conferences. In 2016 he was nominated for the election of the most talented young researcher in Flanders and the Netherlands, organized by the monthly journal 'New Scientist'. He presented a TED talk in 2013 and he was given several awards for his presentation skills at international conferences. He was awarded a fellowship by the King Baudouin Foundation and the Belgian American Educational Foundation in 2016. His research has been mentioned more than 1000 times in international media. For his efforts in science communication, he was awarded the 'Academy prize for science outreach' by the Royal Flemish Academy of Belgium for Science and the Arts in 2015. Results of his research can be found on www.DrArmpit.com.
Skin microbiome as years go by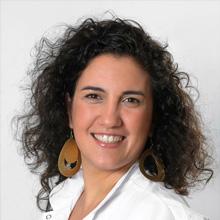 MD, Facultad de Medicina, Universidad de Buenos Aires (UBA). Dermatologist and Pediatric Dermatologist UBA Staff Dermatologist Hospital Aleman, Buenos Aires, Vice-president of SDPL (Sociedad de Dermatologia pediatrica para latinoamerica), Scientific Secretary of SOLAPSO (Sociedad Latinoameticana de Psoriasis), International Society of Dermatology Membership committee. Associated Editor of the International Journal of the Women Society of Dermatology. Sub director of the Dermatology training program (Residency), Hospital Aleman. UBA. Director of the Fellowship in "Psoriasis and other Inflammatory Skin Disorders", Hospital Aleman. Co-author of 1 textbook on Pediatric Dermatology Author of more than 20 Chapters in national and international books. Author of more than 30 articles indexed in Pubmed. Speaker in more than 100 national and more than 30 international conferences. Principal investigator in Psoriasis (adults and Children), Atopic Dermatitis (Adults and Children), epidermolisis Bullosa, Urticaria and alopecia areata.
Cutaneous microbiome may play a role in chronic itch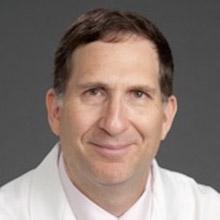 Gil Yosipovitch, MD is a tenured Professor of Dermatology at the Miller School of Medicine at University of Miami, and Director of the Miami Itch Center, which focuses on chronic itch as a disease state. He has been awarded dozens of grants from the government, industry and private foundations to pursue his investigations into the causes and cures of diseases of the skin. He has published more than 400 articles in books and peer reviewed journals and has edited 4 books. He is the founder and past President of the International Forum for the Study of Itch and member of its board. He is the Chairman of the Scientific Board of the National Eczema Association and member of the Scientific Board of the National Psoriasis Foundation and The International Eczema Council. He serves on the editorial boards of 6 key specialty journals. In addition, he received one of the highest awards in dermatology, the Marion B. Sulzberger lectureship award, at the 2016 AAD meeting for his work on itch. Dr. Yosipovitch was awarded several other prestigious awards for his research. Dr. Yosipovitch has given more than 400 invited lectures to dermatology groups and organizations around the world and has mentored more than 30 fellows, PhD students and post-Doc fellows.
Skin microbiome : a crucial role in atopic dermatitis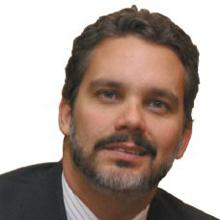 Dr. Omar Lupi received his undergraduate and medical degree from Rio de Janeiro State University (1985-1990) followed by residency training in Dermatology at Federal University of Rio de Janeiro (1991-1993) and Board Certification of Dermatology (1994). He received his MSc (1995) and PhD (1998) in Dermatology, specializing in viral infections. He completed one year of post-doctoral training at Sealy Center for Vaccine Development, at the University of Texas Medical Branch (UTMB), in Galveston/Texas (2001), with a special training in molecular biology and immunology. Between 1995 and 2008 he was the coordinator of the residency in Dermatology of Policlinica Geral do Rio de Janeiro (Rio de Janeiro/Brazil), training four new dermatologists each year. After this period he became Chairman and Titular Professor of Dermatology of the same institution. He served as an Adjunct Professor of Dermatology at the Federal University of the State of Rio de Janeiro since 2009. He served on the Medical Faculty of Federal University of Rio de Janeiro, since 1998, as a physician and postgraduate professor of Dermatology (1998-2007) and as an immunologist (since 2007) at the Hospital Universitario Clementino Fraga Filho (HUCFF). He is on the editorial board of many scientific journals such as the International Journal of Dermatology (2006 - 2014), the Journal of the American Academy of Dermatology (since 2008), Anais Brasileiros de Dermatologia (since 2001), Surgical and Cometic Dermatology (since 2009). He is also the recipient of the "Young Dermatologists Award" (1998) awarded by the CILAD (Ibero Latin-American College of Dermatology).
Skin microbiome : a new actor in inflammatory acne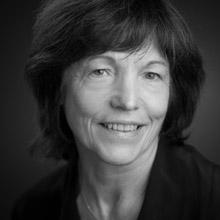 Prof. Dr. Brigitte Dréno is Professor of Dermatology exceptional grade, Chairman of the department of Dermato-Oncology, Director of the GMP Unit of Cell and Gene Therapy in University Hospital Nantes France. She is also Vice Dean of the Faculty of Medicine OF Nantes France. She is Director of a research team in INSERM Unit U892. Her research interest focuses on Cutaneous cancers (mainly melanoma & immunotherapy) and acne. Past president of French Society, Member of American Dermatology Association (ADA), she is chair of the EADV Programming Committee and Treasurer of the ILDS. She has published over 550 articles (H -Index = 54), Citation index = 21090. Prof. Dr. Brigitte Dreno has been granted to the grade of Chevalier of the Order of the Legion of Honour by the President of the French Republic. She is Chevalier in the Order of Academic Palms of Nantes's University
Skin microbiome in rosacea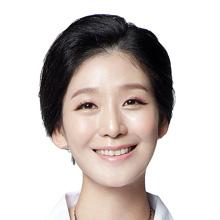 Dr. Hei Sung Kim was born in South Korea and obtained her medical degree at The Catholic University of Korea. Her did her residency at The Catholic Medical Center and completed her fellowship of 5 years at Seoul St. Mary's Hospital and Incheon St. Mary's Hospital which are affiliated to The Catholic University of Korea. Dr. Hei Sung Kim is a professor at the department of dermatology, The Catholic University of Korea, Seoul, Korea and currently works for the University of Miami as an International Scholar/Professor. She is an expert in pigmentary disorders (ex. melasma, vitiligo) and cosmetic therapy (ex. lasers, botulinum toxin) and has special interest in itch and skin microbiome. Dr. Kim is a board member of the Korean Dermatological Association, Korean Society of Pigment Cell Research, Korean Medical Society for Cosmetics, Korean Society of Dermatologic Laser Surgery and The Korean Society for Acne Research. Dr. Kim enjoys travel, spending time with her family, and baking. She is proud to be part of Prof Yosipovitch's team at the University of Miami and is excited to interact with distinguished scientific professionals across the globe.
Skin microbiome and its interplay with wound healing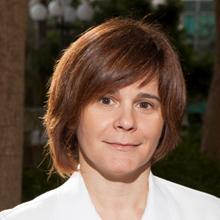 Irena Pastar, Ph.D. is an Associate Professor in the Dr. Phillip Frost Department of Dermatology and Cutaneous Surgery at the University of Miami Miller School of Medicine. Dr. Pastar received doctoral degree in molecular microbiology at the University of Belgrade, followed by postdoctoral trainings at The Rockefeller University and Cornell University Weill Medical College, Hospital for Special Surgery. She was an Assistant Professor at the New York University School of Medicine before joining the University of Miami faculty in 2011. Dr. Pastar's research focuses on molecular mechanisms of wound healing, cutaneous response to wound microbiome, mechanism od novel antimicrobial therapies and molecular pathology of chronic wounds, such as diabetic foot and venous leg ulcers. The long-term goal of Dr Pastar's research is to enable the development of novel treatments by leveraging understanding of host-pathogen interactions in patients suffering from chronic wounds. Dr. Pastar is leading multiple transnational projects on wound infections funded by National Institute of Health, US Department of Defense and Industry. As a recognized investigator in the field of cutaneous wound healing she has been recognized by multiple awards from the Wound Healing Society and Symposium on Advanced Wound Care. She has multiple editorial responsibilities, including serving on editorial board of the Wound Repair and Regeneration journal.