Cutaneous microbiome and atopic dermatitis update. The jungle on the skin
Scientific program
Philippe Lebaron (FRANCE)
Microbes are everywhere : from the environment to living organisms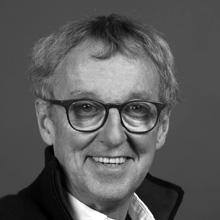 Philippe Lebaron : PhD, Full Professor Sorbonne University in Paris since 1989. He has been the founding director of the microbial ecology laboratory within the Marine Research Institute in Banyuls-sur-mer, France, and the main investigator of many research projects funded by the European commission. All along his career, he has been working in close collaboration with private companies. In 2000 he was awarded for his Research and Creative Activity by the Wintrebert price. In 2013 he was distinguished by the French Ministry for Education and Research and received the Academic Palms. From 2005 to 2015 he has been the director of the marine research institute in Banyuls-sur-merand has contributed to an important development of the research center. In 2016, he spent a sabbatical year in Woods Hole and Boston(USA) to study the skin microbiome of whales and human mouse. From 2008 to 2013 he directed the Chair of Biology at the Oceanographic Institute of Paris. Since 2015, Prof. Philippe Lebaron is heading the national committee in charge of the development of joint research teams linking academic laboratories with private companies. So far, Philippe Lebaron published over 200 papers present in the Science Citation Index, a few book chapters and he is co-editor of the book « Environmental Microbiology : Fundamentals and Applications » published by Springer Netherlands, 2015 (882 pages). Since November 2018 he is the Vice-President of Sorbonne University in charge of economic partnerships.
The Avène Thermal Spring Water original microbiota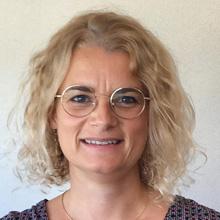 Katia Ravard Helffer is "Prospective Project Manager" and "Head of Scientific Communication" at Pierre Fabre Dermo-Cosmetics, subsidiary of Pierre Fabre Group, a French company with 60 years of pharmaceutical expertise and inventor of dermo-cosmetics. Katia manages innovative projects for dermo-cosmetic products for the brands EAU THERMALE AVENE, DUCRAY, A-DERMA, GALENIC, KLORANE, ELANCYL. She obtained her Master's Degree in Biological Engineering (Meng) from the UTC Engineering School (University of Technology of Compiègne), France, in 1999 and a master's degree in clinical pharmacology at Paul Sabatier University, France, in 2013. Her areas of expertise include biotechnologies, microbiology, skin and hair care. She worked as a researcher in biology for 4 years at Evologic, a French biotech company specialized in directed evolution of microbial populations and then at Pierre Fabre Research Institute from 2005 to 2013, in collaboration with Pr. Lebaron's team for studying the power of microorganisms of Avene Thermal Spring Water. In 2013, Katia joined Pierre Fabre Dermo-Cosmetics subsidiary to manage clinical studies. Since 2016, she leads prospective projects, not only for the knowledge in biology of the Avene Thermal Spring Water, but also for other innovation's opportunities in the field of scientific and technical dermo-cosmetic projects. Since 2019, she is also responsible for the scientific communication with a special interest in microbiome. Katia Ravard Helffer currently lives in Toulouse, France.
The evolution of the skin microbiome with urbanization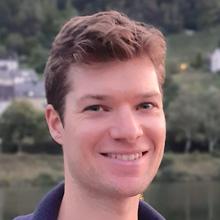 Dr. Chris Callewaert holds two masters and a PhD from Ghent University, Belgium. Now he is a postdoctoral research fellow of the Research Foundation - Flanders (FWO) at Ghent University, Belgium and postdoctoral research associate in the Rob Knight lab at University of California, San Diego, USA. He studies the skin microbiome and metabolome in health and disease, from Indigenous to Western skin. He is specialized in body odor in relation to the microbiome. He is the first one to try to solve body odor by replacing bacteria of smelly people with those of non-smelly people.He has conducted several clinical trials in this field of dermatology and has developed novel solutions to treat underarm malodor. His research led to multiple peer-reviewed publications and was presented at several international conferences. In 2016 he was nominated for the election of the most talented young researcher in Flanders and the Netherlands, organized by the monthly journal 'New Scientist'. He presented a TED talk in 2013 and he was given several awards for his presentation skills at international conferences. He was awarded a fellowship by the King Baudouin Foundation and the Belgian American Educational Foundation in 2016. His research has been mentioned more than 1000 times in international media. For his efforts in science communication, he was awarded the 'Academy prize for science outreach' by the Royal Flemish Academy of Belgium for Science and the Arts in 2015. Results of his research can be found on www.DrArmpit.com.
S. aureus, S. epidermidis, eczema severity and quality of life: any associations?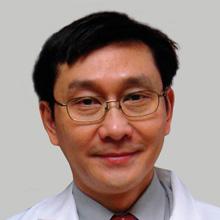 Dr Hon is the consultant intensivist at the Hong Kong Children's Hospital. He is a clinical professor (Honorary) at the Department of Paediatrics and the Hong Kong Institute of Integrative Medicine, The Chinese University of Hong Kong. He received undergraduate medical education at the University of Western Australia. He is a Fellow of the American Academy of Pediatricians (FAAP) and Fellow of Critical Care Medicine (FCCM). He received his Doctor of Medicine (MD) at the Chinese University of Hong Kong. He is President of the Hong Kong Society of paediatric Respirology and Allergy (HKSPRA), and Vice-president of the Hong Kong Paediatric and Adolescent Dermatology (HKPADS). He has published more than 300 peer-reviewed scientific papers, books and book chapters; and his research interests include many paediatric issues. He has performed extensive research on atopic diseases, topical emollients, antibiotic, corticosteroid, systemic immunotherapy, food avoidance and dietary supplementation, traditional Chinese medicine and bench research on eczema biomarkers, as well as many paediatric health issues (including SARS, respiratory infections, pneumococcus, asthma, poisoning and injuries). Dr Hon is particularly keen to education parents to dismiss a lot of myths and fallacies that hinder good child health.
Management of infectious complications in atopic dermatitis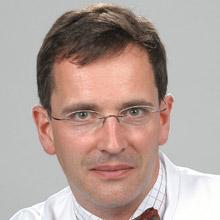 Andreas Wollenberg is a dermatologist and allergist and Professor in the Department of Dermatology and Allergy, Ludwig-Maximilian University of Munich, Germany. Professor Wollenberg studied medicine in Johannes-Gutenberg-University of Mainz and Ludwig-Maximilian-University of Munich. A fellow of the American Academy of Allergy, Asthma and Immunology, he is board certified in dermatology and venereology and holds subspecialty certification in allergology, andrology and infectious diseases. He is a honorary Dr. of the Medical University Iuliu Hatieganu in Cluj-Napoca. His research interests include immunobiology of dendritic cells in inflammatory skin diseases, infectious complications, topical immunomodulating therapy, and drug-induced skin toxicity. Professor Wollenberg has made a significant contribution in advancing understanding of the central role of epidermal dendritic cells in the pathogenesis of atopic dermatitis. In addition to preclinical studies, he is involved in multiple clinical trials and translational research projects relating to atopic dermatitis, perioral dermatitis, graft-versus host disease and epidermal growth factor receptor inhibitor-induced skin toxicity. He has coined the term 'proactive therapy' of atopic dermatitis. His achievements in the field have been recognized both nationally and internationally. Professor Wollenberg is a member of many national and international scientific societies, including the American Academy of Allergy and Clinical Immunology AAAAI, the Collegium Internationale Allergologicum CIA and the European Dermatology Forum EDF. He is currently secretary of the European Task Force on Atopic Dermatitis ETFAD of the European Academy of Dermatology and Venerology EADV. He has authored more than 210 papers in peer-reviewed international journals with a Hirsch Factor of 50, and is editorial board member and regular reviewer for many biomedical journals.
Use of antibiotics and infection in early life increase the prevalence of atopic dermatitis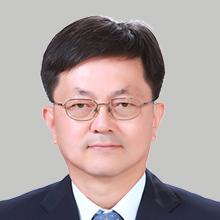 Dr. Kyu-Han Kim graduated from Seoul National University College of Medicine in 1982 was trained in the Department of Dermatology, Seoul National University Hospital (SNUH). He studied medicine in Seoul National University of Seoul, South Korea. He is board certified in dermatology and holds subspecialty in allergology. His research interests include hair biology, skin aging, and immunobiology of various inflammatory skin diseases, especially atopic dermatitis. He has been working in the Department of Dermatology, SUNH, as an associate professor since 1993 and is now a Professor. He visited the Department of Dermatology, Emory University School of Medicine, Atlanta, Georgia (Dr. Ansel's Lab) as a research fellow, and did a basic research related to wound healing and neuropeptides for 2 years. These days he is more involved in many clinical works and trials, and translational research projects relating to atopic dermatitis, and infantile hemangioma. He is a member of many national and international scientific societies, including Korean Dermatological Association, The Korean Academy of Asthma, Allergy and Clinical Immunology (KAAACI), and Society of Investigative Dermatology. He was a former president of Korean Atopic Dermatitis Association, and also served as a president of KAAACI. He has published more than 100 papers in peer-reviewed international journals, and is editorial board member and regular reviewer for some medical journals. He is also a member of the Advisory Board of Acta Dermatolo-Venereologica He had worked as a main member of Local Organizing Committee for the World Congress of Dermatology 2011 successfully held in Seou, and is now preparing International Society of Atopic Dermatitis (ISAD) symposium 2020 as a general chair, which will be held in Seoul, Korea in April, 2020.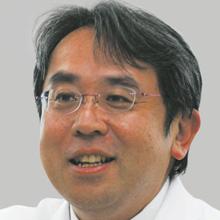 Is a dermatologist from Dokkyo Medical University in Tochigi Pref. of Japan, who has worked in the field of atopic dermatitis/allergic cutaneous disorders for more than 20 years. After graduated from Tokyo Medical and Dental University (TMDU) at 1995 (M.D.), He had received Ph.D. from TMDU at 1999.From 1998 to 2000, He worked at Department of Dermatology in University of Bonn (Germany) as postdoctoral fellow (Prof. Dr. Thomas Bieber). From 2001 to 2016, He worked at Department of Dermatology in University Clinic of TMDU or Osaka University as a staff (assistant professor and/or associate professor). From 2017, He has been the professor and chairman of Department of Dermatology, Dokkyo Medical University. Consistently, as described above, he has worked in the field of atopic dermatitis from clinical and research aspects.
Role of metabolites from the skin microbiota in atopic dermatitis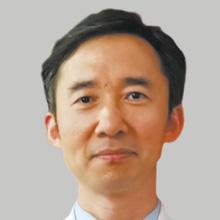 Wei Li is a dermatologist and professor from Huashan Hospital, Fudan University in Shanghai, China, who is specialized in immune-related skin diseases, especially atopic dermatitis. After getting his M.D. and Ph.D. degree in the Fourth Military Medical University in Xi'an, China, he worked as a postdoc in Andrew Saxon's lab in UCLA from 2007 to 2010, participating in research on food allergy and epicutaneous sensitization. After returning to Xi'an, he started research on the role of skin microbiota in atopic dermatitis. His interests also include the role of Langerhans cells in skin immunology. In 2016, he moved to Huashan Hospital in Shanghai, and leads a group for atopic dermatitis. He is also the vice-chair of the Shanghai Institute of Dermatology.
Early life gut microbiome in the development of atopic dermatitis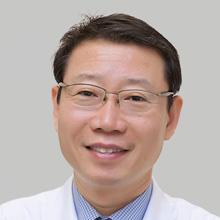 Current Post: Professor, Department of Paediatrics, Childhood Asthma and Atopy Center, Environmental Health Center, Asan Medical Center, University of Ulsan College of Medicine Seoul, Korea He is currently director of Childhood Asthma Atopy Center and Environmental Health Center for Asan Medical Center. Prof Hong's main research interests include epidemiology (Korean ISAAC study) and birth cohort study (COCOA study) to investigate the origin of allergic diseases and to prevent allergic diseases. In particular, he is interested in the environmental determinants of allergic disorders, genetic or epigenetic susceptibility, and gene-environmental interactions. Also, he is interested in immune development of early life and the prevention of allergic diseases in the view of hygiene hypothesis and microbiome, and the humidifier disinfectants-associated lung injury (HDLI) in children. He is currently a principal investigator of COhort for Childhood Origin of Asthma and allergic diseases (COCOA) research group and also director of HDLI investigation committee and president of Korean Academy of Pediatric Allergy and Respiratory Disease (2019-2021). He has published over 200 SCI articles, review papers, and several book chapters in the field of asthma, allergies and respiratory diseases.