Facing sensitive skin - Bringing light into darkness
Scientific program
Sensitive skin: an overview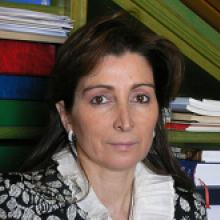 Dr Giménez-Arnau is currently Associate Professor of Dermatology at the Universitat Autònoma and Pompeu Fabra of Barcelona and Consultant Physician in Dermatology and Venereology in the Department of Dermatology at the Hospital del Mar. She received her degree in Medicine and Surgery and completed her doctorate training (cum laude) at the Autonomous University of Barcelona. She is board certified in Dermatology and Venereology. Her main research interests include urticaria and eczema, as well as contact dermatitis and atopic dermatitis. Dr Giménez-Arnau is author of at least 223 international and 250 national scientific publications, including also textbooks on Contact Dermatitis, Atopic Dermatitis, Urticaria and Therapy in Dermatology. She is member of at least 16 Scientific Associations including the European Society of Contact Dermatitis (secretary from 2007–2012), European Society for Dermatology Research, European Academy of Dermatology, European Dermatology Forum, European Academy of Allergy and Clinical Immunology (member of the Dermatology board) and American Academy of Dermatology. Dr Giménez-Arnau has been an external expert for the Scientific Committee on Consumer Safety (SCCS) for hair dyes and cosmetics at the European Commission non-food Scientific Committee. She is Spanish representative for the Dermatology section of the Union Europeen d´Especialite Medicales (UEMS) and at the COST Action- Standerm on prevention of Occupational Skin Diseases. Nevertheless, she prefers to be presented mainly as a clinician involved daily in patients' care and in any educational activities that contribute to spreading the best knowledge of Dermatologic conditions, which are the basis of her clinical research.
What's new in the pathophysiology of sensitive skin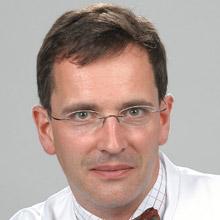 Dr. Andreas Wollenberg is head of the Conservative and Pediatric Inpatient Unit, the Atopic Dermatitis Special Clinic, and the Clinical trial Unit of the Department of Dermatology and Allergy, at Ludwig-Maximilian University in Munich, Germany. Dr Wollenberg completed his internship and residency in the Department of Dermatology and Allergy at Ludwig-Maximilian University in Munich, where he worked in the laboratory of cutaneous immunobiology. Subsequently, he trained at The Scripps Research Institute, Department of Molecular and Experimental Medicine, in La Jolla, California, USA. Dr Wollenberg has conducted his research in the field of atopic dermatitis, experimental dermatology, dendritic cell research, eczema herpeticum, smallpox vaccination, perioral dermatitis and EGFRI (epidermal growth factor receptor inhibitor)-induced skin toxicity. His research has generated more than 240 peer-reviewed publications and a Hirsch Index of 55. Currently, he is a member of the editorial board of the Journal of Allergy and reviewer for approximately 30 biomedical journals. Notably, Dr Wollenberg is the lead author of the European Task Force on Atopic Dermatitis (ETFAD) Position Paper and the European Dermatology Forum (EDF) Guidelines for Atopic Dermatitis. In honour of his work in dermatology, Dr Wollenberg has received the Third International Professor Hans Storck Scientific Award, the Karl-Hansen-Prize of the German Society for Allergy and Clinical Immunology and the Fujisawa Young Investigator Achievements in Atopic Dermatitis Award. Moreover, he received a Dr. honoris causae from the Medical University Iuliu Hatieganu in Cluj-Napoca.
Patient suffering from sensitive skin
Interactive clinical cases, tips for effective consultation and live questions and answers